Steel pallets are products that help to store goods in warehouses effectively. They have many advantages compare to wooden pallets, plastic pallets: good bearing capacity, no termite, easy to clean, reasonable investment costs, durable. Steel pallets are made of steel so they are often galvanized or powder coated depending on the needs of each customer.
The advantages of steel pallets in Viet Mechanical:
• High durable
• No rust, peeling
• Heavy load depending on the needs of customers
• Easy to clean and preserve
• Alternative to wooden pallets and plastic pallets
• Low investment costs, high using efficiency
• Designed according to safety standards, international pallet standards but still meet the needs of customers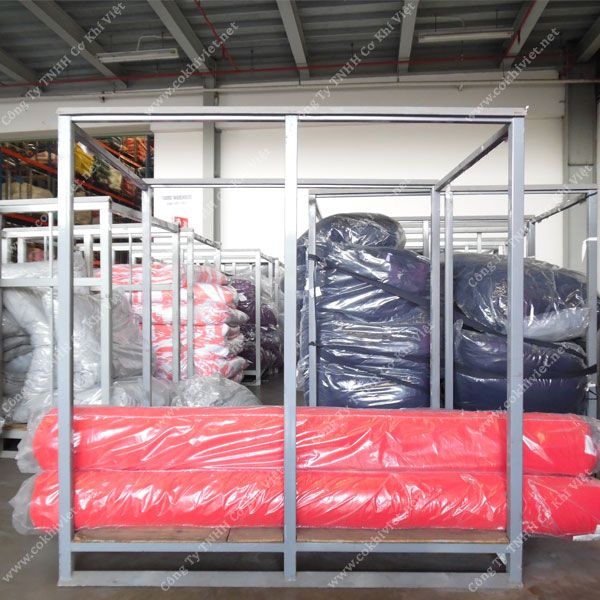 As for the low investment cost, the use efficiency of steel pallets is much longer than wooden and plastic pallets, with better payload and lower failure rates.
Viet Mechanical Co., Ltd commits to customers all our products provided in the market are quality assurance, meet European technical standards and have the most competitive price. Products are delivered, installed and instructed specifically for customers.
Viet Mechanical Company with more than 10 years in the field of manufacturing and providing solutions to optimize the preservation of goods, warehousing and logistics. Steel pallets and products of our storage systems have been present at projects throughout Vietnam and look forward to reaching other countries in the region.