About Us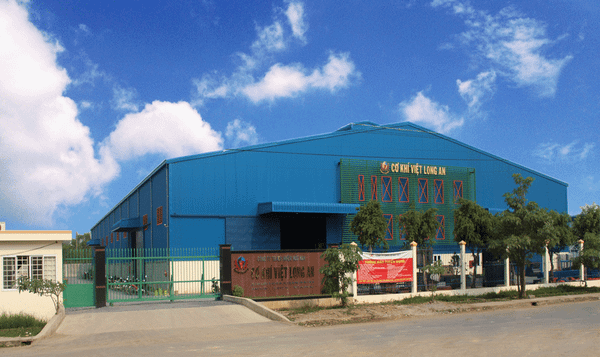 For enterprises have implemented method of managing goods to international standards such as GSP, GMP, ISO, HACCP, BRC ... the management of goods is an extremely necessary. Through the research from advanced countries in Europe and that we have made in recent years, now we look forward to bring that experience to serve all our customer.
" CO-OPERATING WITH VIET MECHANICAL, YOU WILL FEEL OUR SINCERITY, RELIABLE AND YOUR BENEFITS ARE GUARANTED"
Viet Mechanical Co., Ltd was founded in May 2008, specializes in providing Storage Solutions for Industrial and Civil Warehouses.
- In 2017, the human resources of Viet Mechanical has been consolidated over 100 employees and has completed the factory covers an area of over 10,000 m2 in Duc Hoa 1 Industrial Zone, Long An province with modern production lines, technologies and automatic processes, which meet the highest standards of customers
- With the key strategies are product development and human resource management, Viet Mechanical always strives to provide customers with international standard products and best quality service.
- After 10 years of formation and development, Viet Mechanical is proud to be a reputable, professional and reliable enterprise for domestic and foreign partners.
Viet Mechanical offers free consultation, process and install racking systems and products as below:
Assembled steel racks, industrial racking system in warehouses and workshops (Selective racks, Drive in racks, Medium duty racking system, V shelves, Double deep racks ..)

Racking system combined house, garage, factory, warehouse.

Mezzanine racking systems (use for storing goods, producing).

Display shelf system (shelves containing documents in offices and buildings, bookshelves, supermarket shelves, component shelves).

Pallets (powder coated steel pallets, hot dip galvanized pallets, steel pallets combined with wood).

Tables, chairs, stainless steel trolleys and powder coated steel serve in the production of garment, civil, in warehouses and factories.

Civil and industrial mechanical works (electrostatic steel core door system, office, assembled-mobile house ...)

Processing export mechanical products, industrial equipment.

The products are manufactured based on modern production lines, tested by experienced technical experts. After a direct survey of the work, we will conduct the detailed drawing design according to customer needs. When the drawing is completed, we produce storage racks in the fastest time, bring the best solution for storing goods to customers.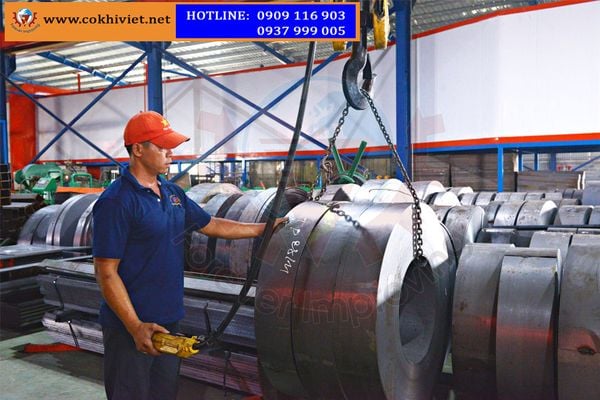 The input material is one of the important steps, for producing a good product, the raw material needs quality: rolled steel. After being checked carefully, raw materials will be produced through steps: cutting, stamping, stroking, cutting, ... will be semi-finished products and processed in lakes treated with acid, chemicals, ... then dry and conduct powder coating and create aesthetics for the product.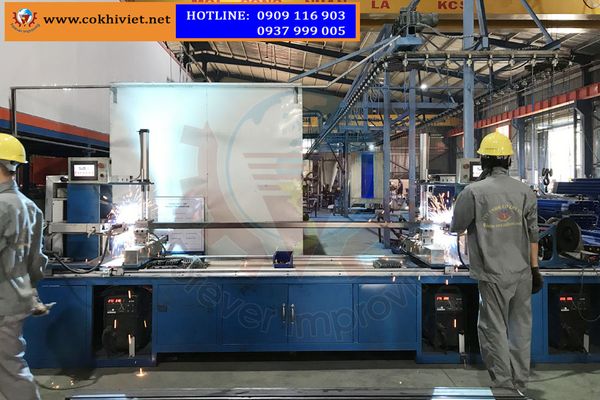 Images of automatic welding machine at Viet Mechanic factory
Images of cylindrical rollers in operation at the factory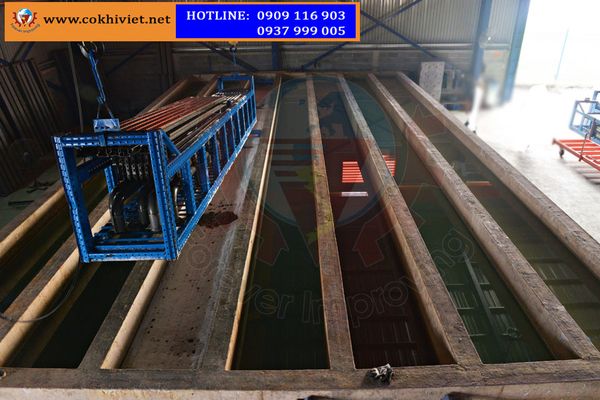 Images of area 14 square meters of lake helps products being solid, durable without rusty.
Images of automatic powder coating line
With enthusiastic and experienced engineers, we will satisfy domestic and foreign customers.
Coming to Viet Mechanical, you will be provided with after-sales service, quality and reasonable price.
We wish you are always prosperity and developing in the integration period.
Best regards!