Due to the specific types of goods and materials, cantilever racks are considered the optimal solution, bringing high efficiency for customer.
Cantilever rack is made of rolled steel material, with modern production lines, powder coating technology helps products against rust, oxidation, creating high durability.
Structure of cantilever rack is a storage system consisting of main pillars connected by beam bars, combined with cantilever by bolts, crews to create a solid, safe storage system when using.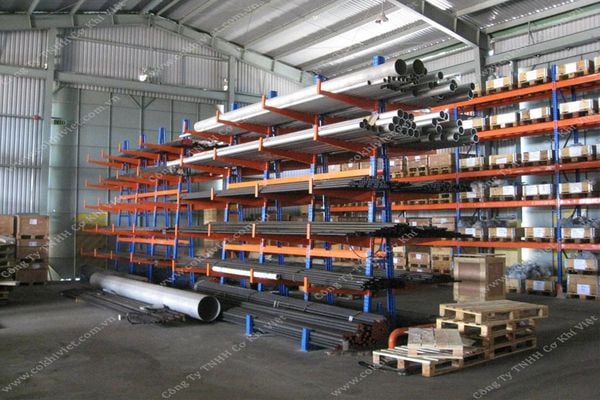 Actual efficiency of using cantilever racks:
Storing goods neatly: The cantilever system is considered a storage system that brings high efficiency when storing bulky materials and high load capacity.

Increasing warehouse area: goods are arranged on tidy arms, better goods management.

100% ability to choose goods

In addition, the flexibility of design helps to suit every customer's needs.

Lifting transportation: forklifts or loading – unloading by hands.