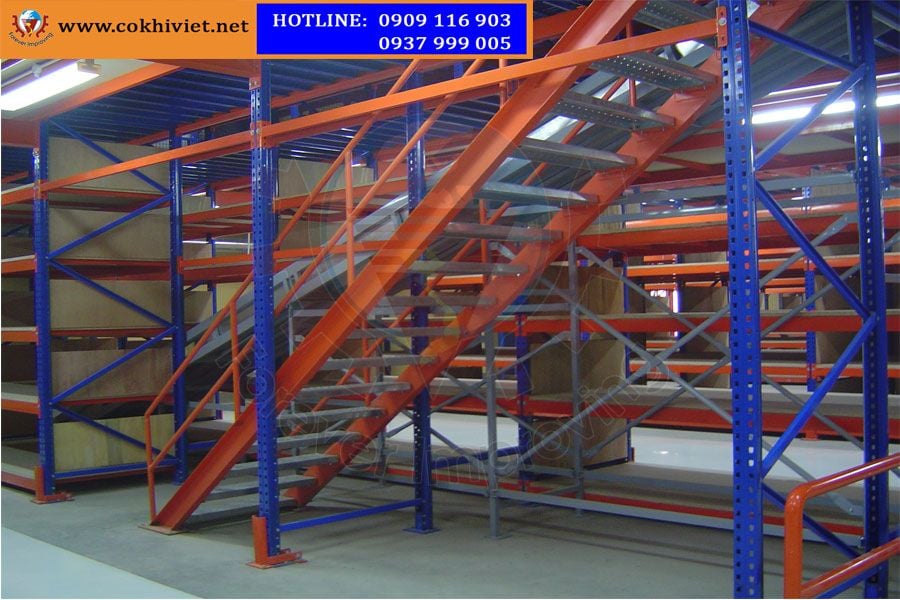 Mezzanine Racking Systems - Racking Systems Combine Floor
|
|
Mezzanine racking systems are a perfect combination of shelves and floors, increasing the using surface area many times, bringing the benefits of shelves and floors, reducing the defects when used individually shelves or floors.
Structure and surface of using:
The structure is the bottom shelf and the upper floor surface, the floor can be a moving path or as a shelf to store goods. Mezzanine racking systems are designed with many floors, many shelves depending on space, warehouse area and the needs of customers. The method of loading is also quite simple, using your hands to pick up the goods or forklift.
Mezzanine racking systems are often used in the manufacturing industry, cars, mechanics... In addition, they are also used to make houses, offices in factories, ...
Mezzanine racking systems in the warehouse help maximize the area, save cost and take advantage the height of the warehouse without having to build or upgrade. Floors may contain goods either directly or as shelves, or in pallets of iron. When combining floors and shelves, it helps to manage and preserve goods better. Mezzanine racking systems are often combined with popular types such as: selective shelves, box shelves, ...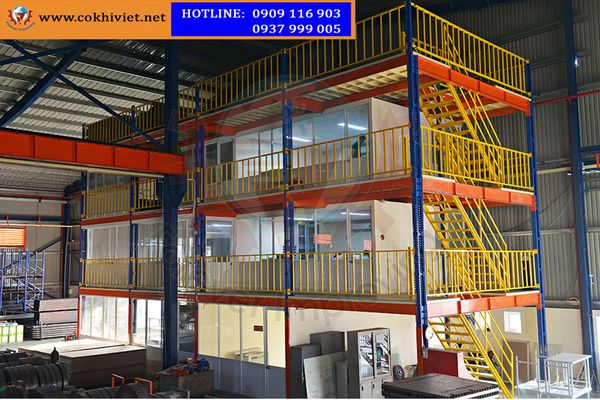 Viet Mechanical Co., Ltd. is a reputable brand specializing in manufacturing, supplying and assembling shelves for large warehouses across the country. We commit to bring products that are safe, quality, sustainable and modern. We are constantly learning to improve product innovation for more complete and in service, we want to achieve the satisfaction of all the most demanding customers.
For detailed information about the product, construction and installation of shelves, mezzanine racks, selective shelves, double deep shelves, drive-in racks, ... Please contact us to know more information.