Viet Mechanical is proud to be one of the reputable, quality and reliable manufacturers in Vietnam. To meet the needs of customers as well as optimize warehouse space, we bring the best quality products and are often highly applicable in: supermarket shelves, warehouses, factories, ... With competitive prices.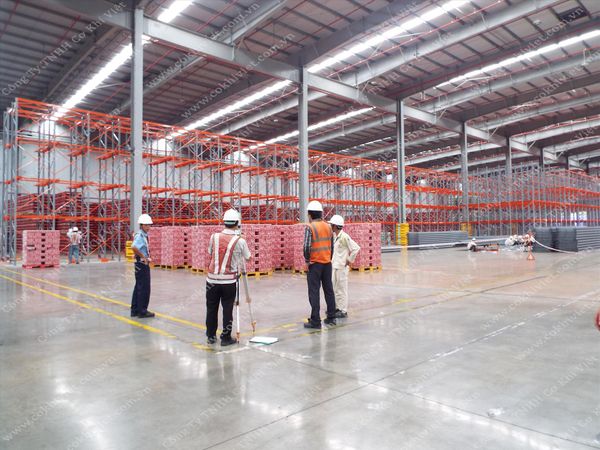 Benefits of installing storage racks:
Storage racks in the warehouse not only help store and preserve goods well, arrange goods neatly, import and export goods quickly, but also keep the warehouse space tidy, more open. Racks in the warehouse are simply designed, completely assembled with screw bolts so if you want to move or change the distance between floors, it is also very simple.
The highlight features of installing shelves:
• Store large quantities of goods in stock.
• Contains a variety size, volume of product.
• Fast and simple loading speed.
• The time storage is longer, the products are better preserved, and are not damaged by environmental factors such as rain, wind, mold, rats, etc.
• Save space and warehouse area.
The storage racks, assemble racks, supermarket shelves, industrial warehouse racks are processed, manufactured by Viet Mechanical Company always ensures the safety, accuracy of every detail both technical and aesthetic, certain, convenient to disassemble. About size, height, thickness, we all meet the needs of customers easily. After conducting the survey, getting the needs and consulting customers, we proceed to design drawings to suit the demand of each customer.
In addition to using modern machinery and equipment, improving the quality of service, customer care, consult designs properly are always factors that Viet Mechanical cares about, because we know that sharing the right factors and quality, focus on demand will help customers easily to choose, save time and cost.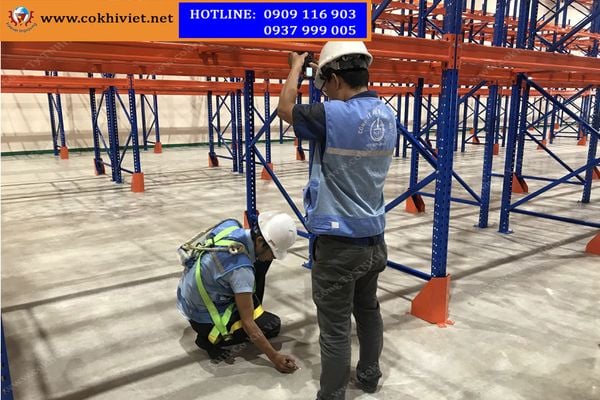 In Viet Mechanical, we have engineers and assemble staff , they constantly improve their skills through periodic inspection classes, participate in labor safety classes and achieve a certificate of safety according to ISO 9001: 2015.
Warehouse racks are manufactured and installed by Viet Mechanial Co., Ltd meet the quality standards. We always put safety of worker first. Please contact us - Viet Mechanical Co., Ltd. for consult quality racks, ensuring safety and durability over the years with the most competitive price.