V Shelf -The best solution for your warehouse space.
Today, the best popular shelf in market is V shelf. With the structure of each steel bar with many separate holes and troughs, when assembling, it is necessary to twist, tighten bolts, screws, to assemble the parts together. The durability of this shelf is also not guaranteed, the surface is easy to rust, angular edges are easy to be scratched, the boards are easy to deform and dented over using time, do not contain the large load as expected. .
Understanding the concerns of customers about the weaknesses of the V shelves in the market, Viet Mechanical has launched a new V-shelf with breakthrough innovations, strict production processes, with smart components, quick installation, professionally-treated surfaces with high-grade roughness and powder coating, ensuring customers will like this new product line from the first touch!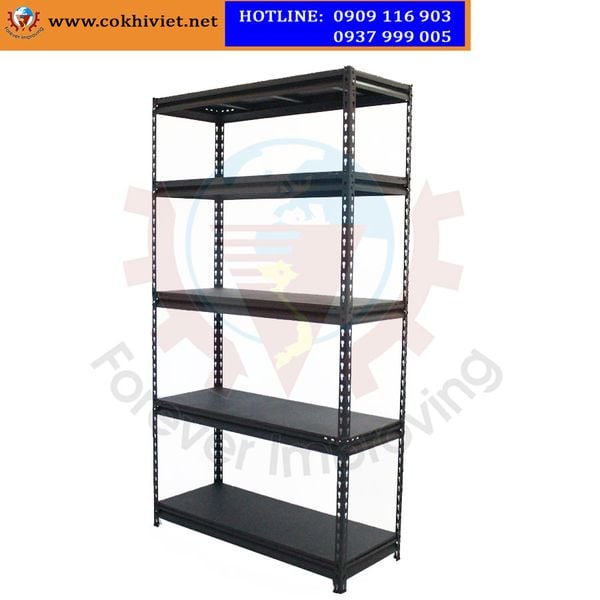 Product description:
Dimensions: Length 1000 mm x Width 400 mm x Height 1800 mm
Number of floors: 5
Type of steel: Stainless steel, surface treatment with black powder coating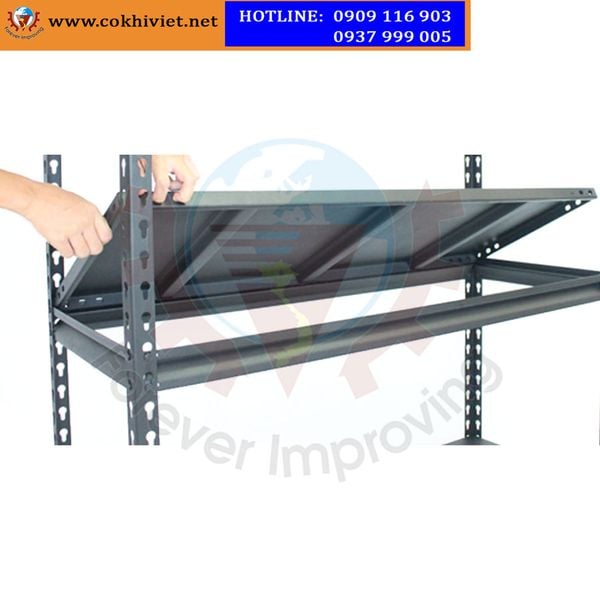 V shelves are designed according to the standardization, the unity size of the parts, absolutely do not use bolts, screws to connect the parts together.
V shelf has a slim, sophisticated shape, ensuring it is not entangled or creating a rough feeling for users.
V shelf owns a rough surface, the surface is coated with black powder coating, protects shelves from rust with environmental conditions and helps users easily clean it.
5 outstanding advantages of tole V-shelves:
Loading up to 150 kg / layer and 750kg for 5 layers
Assemble without bolts, screws. Fast installation time
Optionally adjust the distance between floors
Powder coating, no rust, easy to clean
Modern design: Suitable for all spaces from offices, houses or shops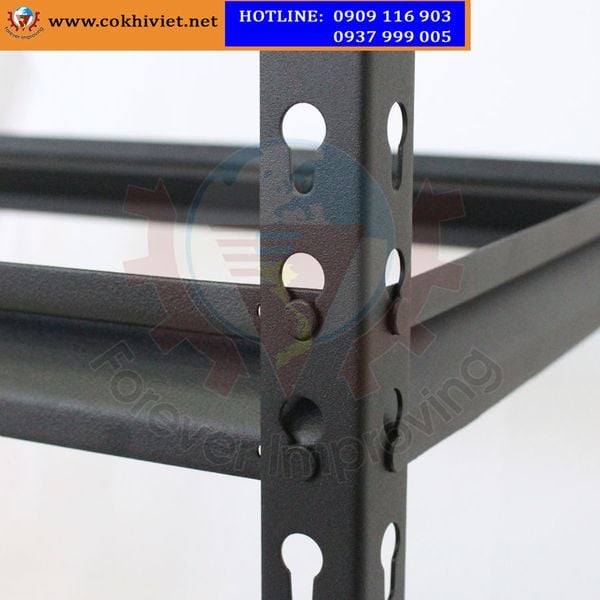 Multi-function V shelf with flexible design, quick and easy installation and freely resize between levels of the shelves.
Multi-function V shelves - Top choices for your space!