Check-up, Hand-over Drive-in Racking System for TH Milk
Recently, Viet Mechanical and TH Milk have proceeded to check up and hand over storage racking system for milk factory in Nghia Dan, Nghe An province.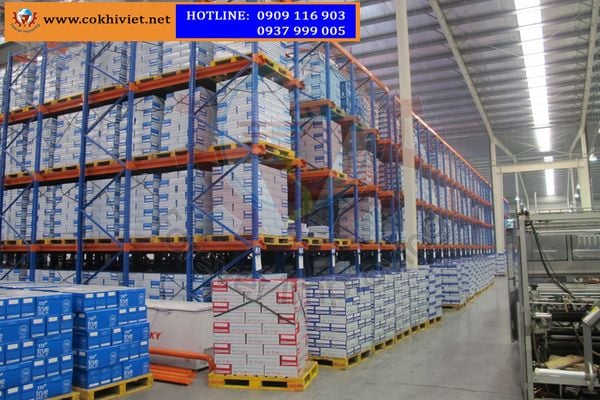 Drive-in racking system was designed, constructed, supplied and installed for TH Milk in Nghia Dan, Nghe An province.
Storage racking system has density over 10,000 tons. With variety of products. Cargo racks are designed in normal temperature storage, cool storage, cold storage.
Drive-in racks withstand the load 1000/pallet. The height with 4 levels of pallet, depth 18 pallets, the safety factor K=1.2.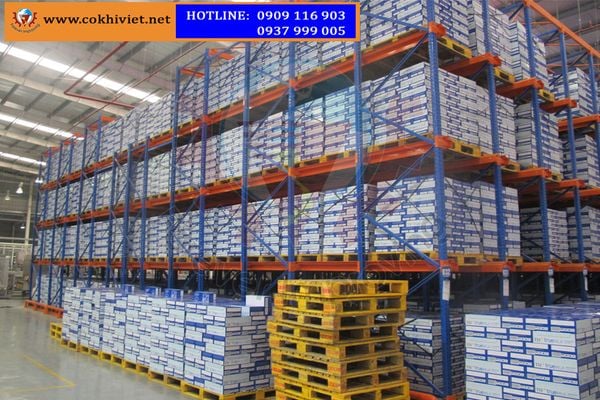 After participating in the bidding, TH Milk chose Vietnam Mechanical to win the project to supply warehouse racks for a large-scale dairy factory. Viet Mechanical carried out the construction in 90 days and then the racking system was checked and put into use by both sides.
Thank TH Milk for trusting the products of Viet Mechanical. Wishing TH Milk more and more sustainable development.