Product Description:
• Dimensions: Length 1220 mm x Width 400 mm x Height 1800 mm
• Number of floors: 5
• Board type: MFC wood covered with black melamine
• V shelf is designed according to standardization, the size of the parts are unified, totally not using bolts, screws to connect the parts together.
• V shelf has a slim, refined shape, ensuring not entangled or making rough, cumbersome feeling for users.
• V shelf owns a surface roughness, the outside is coated with black powder, protects shelves from rust and clay with environmental conditions and helps users clean easily.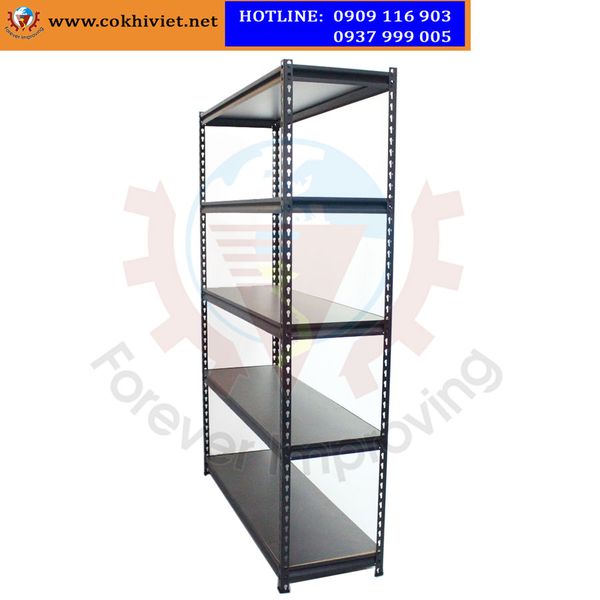 V shelf board is the latest product of the Viet Mechanical. New V-series racks with breakthrough improvements, strict monitoring, smart components, quick installation, professionally-treated surface with roughness and premium powder coating, ensuring customers will like this new product from the first touch!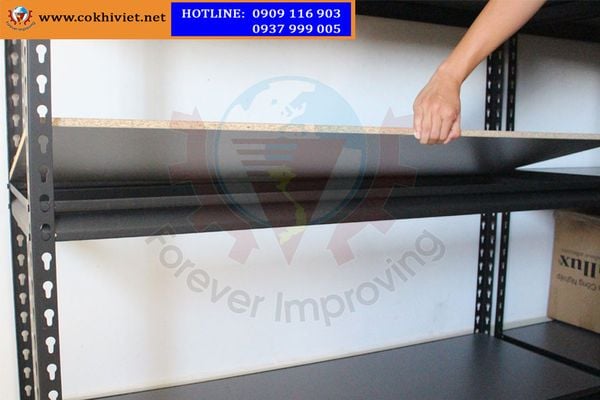 5 outstanding advantages of the V-SHELF BOARD
• Load up to 150 kg/floor - 750kg/5 floors
• Assembly without bolts, screws. Fast assemble time
• Optionally adjust the distance between floors
• Powder coating, no rust, easy to clean
• Sleek, modern design: Suitable for all spaces like offices, houses or shops.
Multi-function V shelf with flexible design, quick and easy installation and freely resize between levels of the shelves.
Multi-function V shelves - Top choices for your space!