In Bac Ninh province, Viet Mechanical has a representative project about drive-in racking system. With an amount of more than 13,000 pallets, currently executing 15% of the workload. The project expected to be completed in mid-October 2019.
Drive-in racking system with the ability is maximizing the storage space for warehouse. This is one of the leading products that Viet Mechanical Co., Ltd is supplying and installing.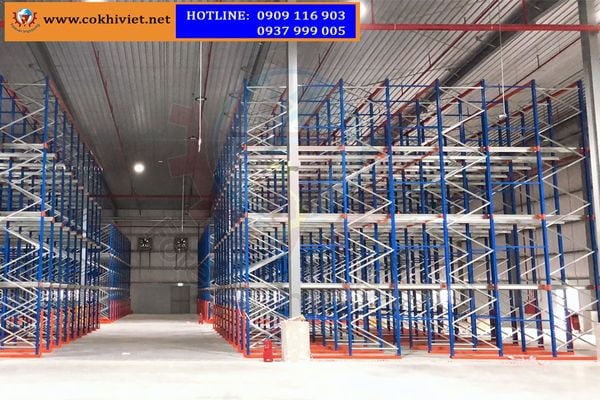 We always want to bring the best products and services for our customer.
Thank you to the investor for trusting and choosing Viet Mechanical to be the vendor of this project.