Checkup, handover and putting into use racking system for Binh Minh Plasco warehouses.
In September, 2019. Viet Mechanical and Binh Minh Plasco proceeded to acceptance, handover and put into use racking system for the warehouses of The Binh Minh Plasco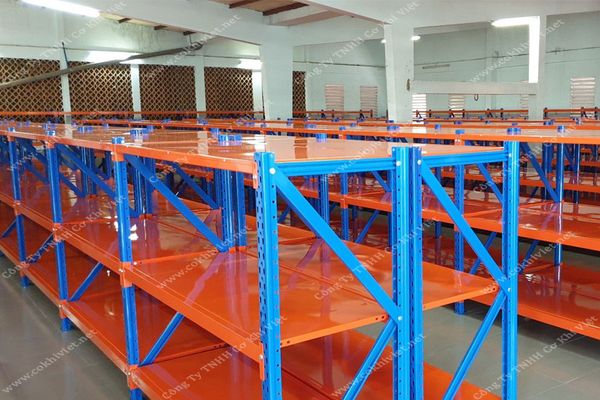 Warehouse with 5 rows of double shelves size D13400xR1230 (mm), 2 rows of single shelves size D15660xR600 (mm), 1 row of single shelves size D10980xR600 and D12540xR600 (mm).
The system was installed and completed within 35 days
Total installation area: 171,946,800 mm2
Load capacity: 150kg / floor
Number of shelves: 3 floors
The selection of tole middle load shelf as a storage warehouse has the following advantages:
Goods are stored and safely preserved
Convenient design for dismantling, moving documents
Easily check goods and records
Suitable for many different specifications of goods.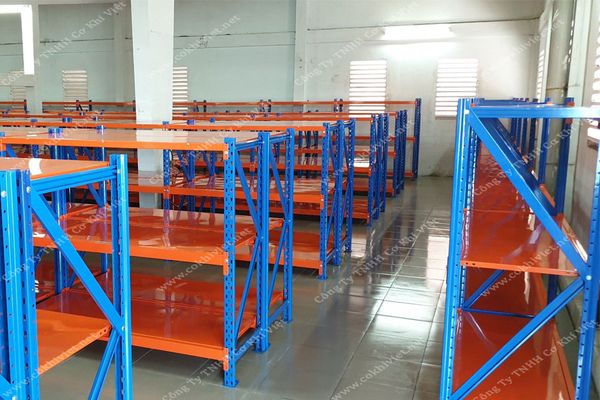 Sincerely thank Binh Minh Plasco Company has trusted to choose the product shelves of Viet Mechanical. We wish our customers more new successes.
Video Medium duty racking system - Viet Mechanical