Tips to choose the right rack for your storage
1. The importance of rack in storage
For organizations and businesses:
Today, economic integration creates opportunities for development but also have challenges. Especially in the world economic crisis, domestic businesses are likely to be affected. Businesses must constantly find a new direction which improves the ability and competitiveness of their product and service. In order to meet the needs of customers, business always has to focus on modern technology improvement, create new products, packing design, etc. And most importantly, storage products.
For supplying and producing large quantities of goods, it is necessary to store a lot of products to meet market demands. However, with our tropical climate, stocking becomes more difficult. Therefore, we bring the heavy-duty rack system to your businesses as a smart and convenient solution.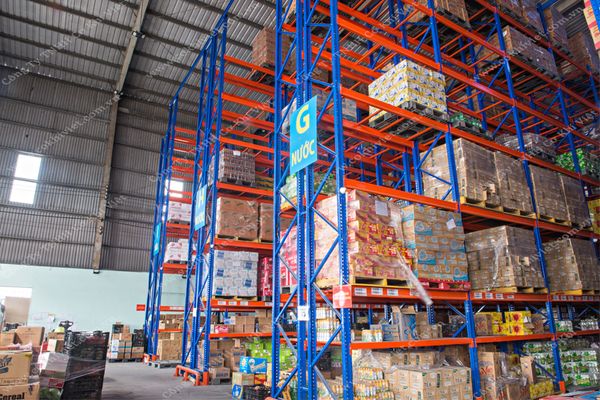 For individual or household:
If you live in a big city, you will find it hard to keep your home clean and tidy in the small space. Moreover, the environment is polluted, affecting health in many ways. The climate of Vietnam is hot and humid all year round, create the condition for insect and disease develope in your house. We realize the storage solution is necessary. Therefore, we are improving our products with a variety of choices such as size, color, material, etc. Still a steel rack, the color is not only metal or black but also a variety of modern color such as yellow, red, orange, green,...
2. Tips to choose the right shelves
Before picking some shelves, please research and answer the following questions to understand your needs.
- What type of goods and products do you need to preserve?
- Determining the space: height, width, length.
- Determining the number of goods, even the size or form, the purpose of using such as display, store or sell goods.
- If using for sales purpose, it is necessary to prepare the promote area (inside or outside, wide or narrow,...).
- The key products of the store should be arranged it easy to see like the right-hand side or the front.
3. The material of steel rack:
Our main material is made of high-quality steel sheet, with the thickness, the anti-rust surface, the anti-oxidants powder coating paint.
If customer need rack to display or store goods such as clothing, shoes, cosmetic, helmet, grocery, machinery, and furniture, you should choose the steel rack. This type is specially designed for goods with the capacity from 50kg to 600kg.
Some pictures of our product:
Multi v steel rack has two types: multi v steel rack with a wooden board and multi v steel rack with a tole board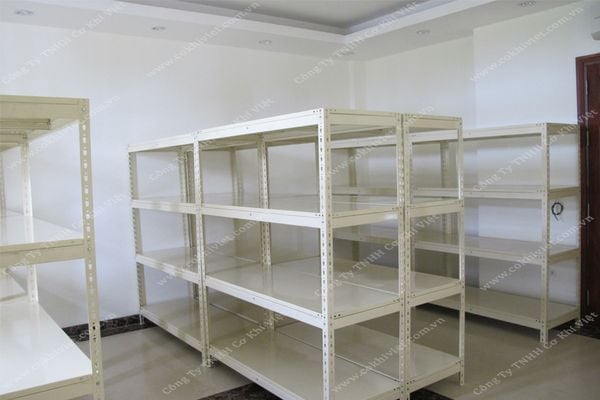 Multi v steel rack with a tole board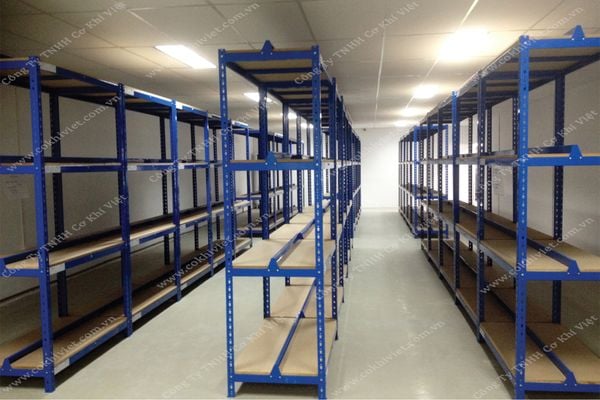 Multi v steel rack with a wooden board
If organizations and businesses need racks to store documents, we give you multiple choices with diversity and adaptation design that optimize the space of storage. There are many types: medium-duty rack, 2 in 1 shelf, locker, etc.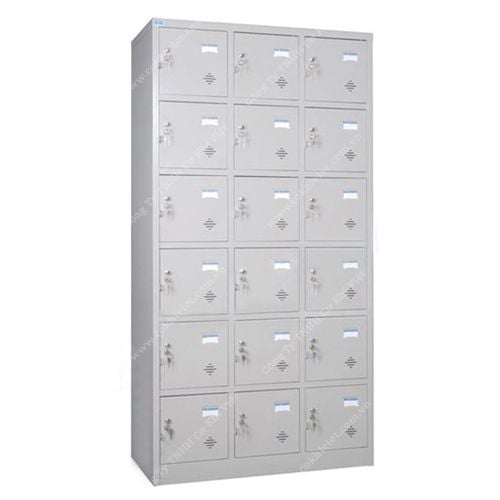 18 unit Locker
6 unit Locker
For bulky goods, we recommended using the cantilever rack which helps maintain goods better.
The Cantilever Racking System of Viet Mechanical Co., LTD
For heavy-duty racking system, we also have Selective rack, Drive-in rack, Double deep rack, Floor rack, etc. This type of rack depends on import and export purpose. Therefore, the customer needs to consult with the manufacturer to choose exactly what kind of rack needed for your warehouse.
Selective racking system
Drive-in racking system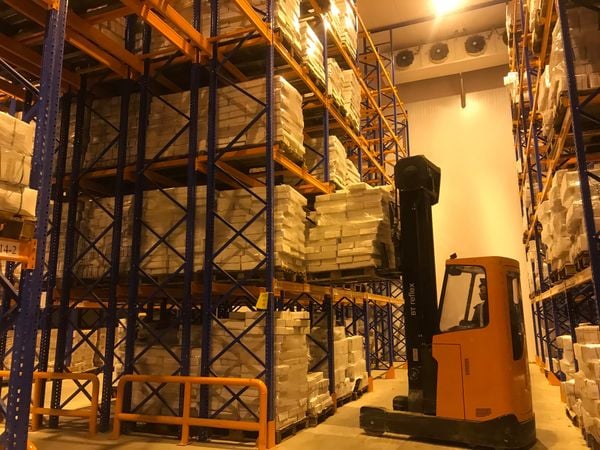 Double deep racking system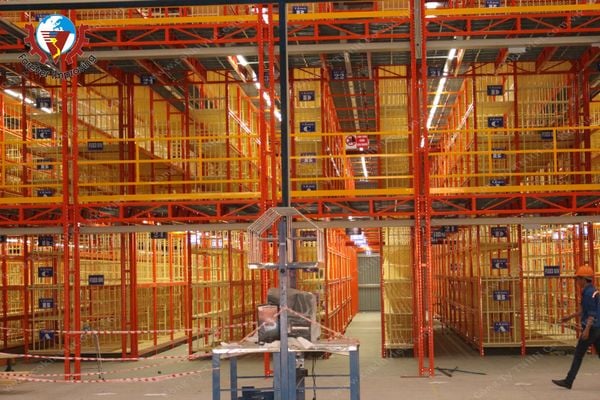 Floor racking system
There is some advice from our company above. We hope it might bring more idea that meets your need. We really appreciate customers for choosing us in the storage solutions and professional racking system. Please feel free to reach out if you ever have any questions, curiosities or feedback.
Hotline: 0908 809 668
Email: cokhiviet@cokhiviet.com.vn.
Facebook: Công ty TNHH Cơ Khí Việt
Youtube: Cơ Khí Việt