Benefits of using spare parts shelves
In some mechanical industries, repairing - assembling machinery and equipment often need to store a large number of components, accessories, and spare parts with different sizes, number up to hundreds, thousands of items that make the preservation and management extremely difficult. If the storage is not careful, it can lead to loss, damage and waste time to search when using. Therefore, to make the maintenance of these components become simpler, it is necessary to use a shelf to store spare parts.
The box shelf for spare parts is designed to preserve, manage and classify all kinds of components, products, tools and other accessories. It is suitable for mechanical warehouses, maintenance services, screw shop, ...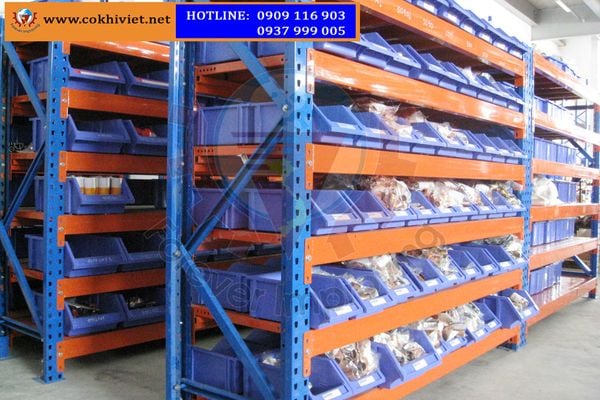 Structure of spare parts shelves:
Steel loading frame: as a bearing bracket for the entire shelf system of spare parts
Plastic box: classification of goods, with many different sizes and colors
There are many different types of shelf parts, depending on the needs of customers that use suitable shelves, in addition, you can also install wheels for easy moving and taking goods.
Advantages of spare parts shelves:
Spare parts shelves can store a variety of goods, components and spare parts to help solve problems. In addition to being manufactured on modern machinery lines, the spare parts shelves are also powder coated against rust, oxygen, suitable for warehouse environments.
Spare parts shelves help to save space, manage goods easily, do not lose and save time.
In addition, you can customize the paint colors for shelves according to your preferences.
These models spare parts shelves common on the market:
For all kinds of small parts and components, we can choose the type of small spare parts shelf, with small cupboards, many compartments to help effectively classify and manage product details, can attach wheels for moving easily.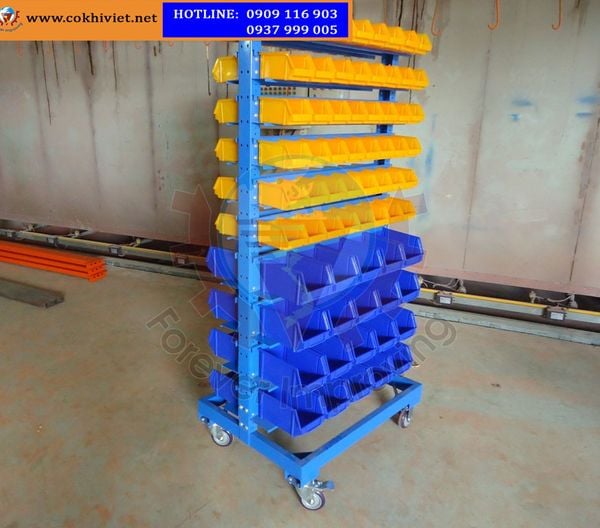 If you need to store a large number of spare parts, accessories, it is necessary to combine the box shelves with some other shelves such as medium duty racks, mezzanine racks to create an intelligent storage system, maximizing space for warehouse, efficient management of goods and products.