Acceptance, handover and putting into use selective racking system in Binh Duong
In the recent times, Viet Mechanical and Testing center 1 test loading of selective racking in Binh Duong.
Racking system have two storages: processing warehouse and finished product warehouse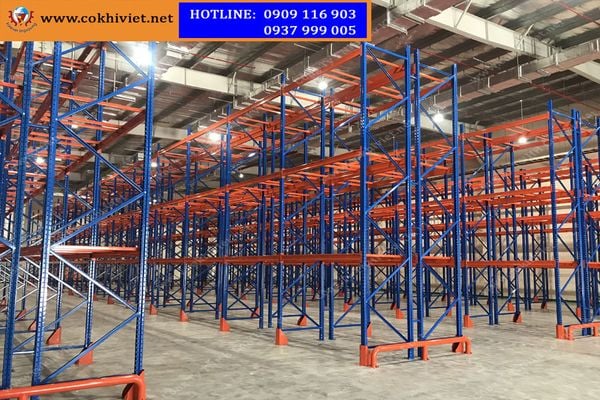 The total installation area is over 2000 m2
Inside, the processing warehouse including 3 sets of double rack D12.040xR2.400xC5.400 (mm) and 3 set single rack D10.940xR1.100xC5.400 (mm)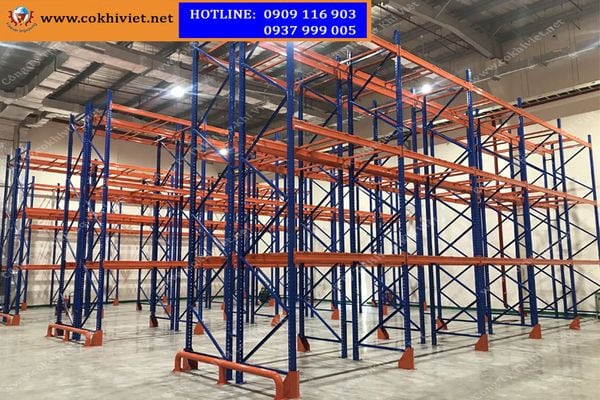 The finished product warehouse including 4 sets of double rack D38.330xR2.400xC5.400 (mm), 2 set single rack D44.000xR1.100xC5.400 (mm)
All of the selective racking systems have a capacity about 1688 pallet, 2000kg/tier. The safety factor is 2mm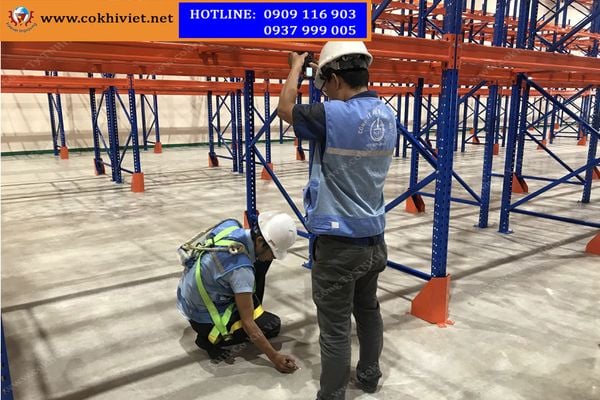 Viet Mechanical thanks your company has entrusted Viet Mechanical construction this project.
Wish your company new achievements in the future.